Digital greeting cards can be a great way of sending a special message to someone far away. Whether it's for a birthday, anniversary or to say congratulations, they can help you make a real connection. Several companies offer a this service, but how do they stack up against one another?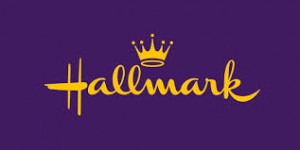 Hallmarkecards.com
Hallmark has a wide selection for every occasion. Most of the choices available in their stores are available in a digital version as well. One benefit to using Hallmark is that they are a large company and can afford to license material from other companies, so you can send a message featuring Family Guy or Peanuts characters. You have a menu with several options, including occasion, tone, and character. To send a message, you are required to register with Hallmark, but this is a simple process. Afterwards, it is a simple three-step process. In terms of privacy, Hallmarkecards.com not only saves your information, but they also share it with their marketing partners.
Punchbowl.com
Punchbowl started out as a party planning service that sends save-the-date evites, and branched out into virtual greetings. They offer a smaller selection and the designs are more simplistic, but they make up for it by offering additional services. You can include a gift card from over twenty different online and physical stores. You also have the option of adding photo of yourself or the recipient. Punchbowl.com allows you to change the font of your text or of their prewritten message. About half of Punchbowl.com's choices are free and can be sent without registering. To access the other half, you'll have to become a member. The company only collects the information of the recipient. If you are a member, they will use and share your information. They do retain the name and e-mail address of your recipients, but they do not share it or send them additional e-mails.
Paperlesspost.com
Despite the name, Paperlesspost.com operates an online evite service as well as a traditional invitation service. This is what they are best known for, but they also have a large selection, both paper and virtual. Their free selection is not as good as many other online services. They have a much better premium section. These require the sender to purchase credits in order to send them. After registering, the process of adding your own message and finishing touches is very straightforward. All senders are required to register, and you can log in with Facebook. The website collects and shares your personal information and may send special offers. When you send evites to others, it retains the information and may use it to help them connect with other users of the site.
Smilebox.com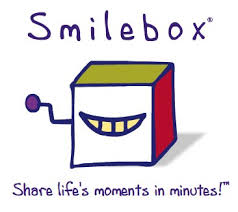 Smilebox.com offers a large selection of animated and highly customizable virtual greeting messages. They have many free selections with the same features as the premium ones. To access the premium section, users will need to pay an annual fee, but they offer the option of a seven-day trial. When you try to personalize your message, there is a bump in the road that may stop some users. Senders are required to download the site's software, install it on their computer and register for an account. After doing so, they can personalize the message, and then e-mail it, post it to a Facebook page or print it. The software is not difficult to use, and you can customize your greeting with your own photos and slideshows. Smilebox.com keeps and shares membership information, but not the recipient's information.
Someecards.com
Someecards.com allows you to send funny, mostly sarcastic and frequently risqué messages. Their standard set cannot be personalized, but senders can include an optional message with them. Users can create their own messages by selecting a picture and entering their own text. The process is very simple, and no registration is necessary. Senders only need to make a selection, enter their information, and send it. Someecards.com collects your name, e-mail address and the e-mail address of the recipient, but it does not share this information or use it for marketing purposes.