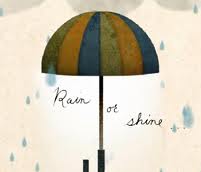 When it comes to making someone feel special, there are many ways to express your sentiments. An electronic-card or e-card is a simple way to show someone that you care. Here are some reasons why e-cards are better than the traditional card.
1. Cost
The average traditional greeting card costs around $3.50, which does not seem like much until you have 50 birthdays, thank you notes, or wedding invitations to mail. Then, add in postage and pretty soon that $3.50 becomes hundreds of dollars per year on stationary. Ecards can be sent to more people for less money and even free at some websites. No postage or shipping costs necessary.
2. Easy and Fast Delivery
Forgot to put a traditional card in the mail? Forget someone's birthday or anniversary, but you're suddenly reminded? Not a problem. Ecards are quick and easy solution. They can be designed and emailed immediately. The recipient doesn't even have to know that you nearly missed sending out a heartfelt congratulations or birthday greeting. As long as recipient gets the email by the end of the day, your secret is safe.
3. Schedule Delivery
Not only can you send an ecard immediately, but you can also schedule it to be sent in advance. If you're more of a planner, this is an excellent way to make sure that you share your anniversary or birthday messages on time every time. Never miss an important event again.
4. Customized
Some messages cannot be fully expressed by a traditional card, but with an ecard you can make each message special. Create a custom sympathy message when the words on a traditional sympathy card are not enough. Perhaps, you need to share a custom message to your loved one that only you can express. The ability to create custom messages allows you to say as much or as little as you decide.
5. Animation
Email animated messages with music and sounds to express your congratulations or thank you. An animated ecard will bring joy to person who receives it.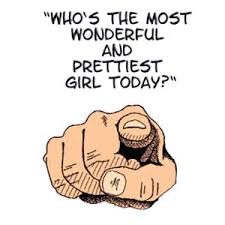 6. Save Time
Imagine that you have 100 guests for a wedding. Tradition dictates that invitations must be hand-written, and that can take a long time. Then, you have to think about shipping issues, such as invitations getting lost in the mail. Save time by sending online invitations to your big events. You can also save time after the wedding by sending online thank you notes.
7. Go Green
Your special messages can be delivered electronically to help you go green. The messages that you wish to share with your loved ones can be expressed as easily and effectively online as it could in a paper format. Go green and use less paper.
8. Less Clutter
Instead of mailing a lot of paper notes to your loved ones, help them live with less clutter by emailing your messages electronically. Now, they won't have to worry about where to keep all this paper that they receive each year. They will no longer feel obligated to display the notes that you've sent them all over the house, and they'll be clutter-free.
9. Save the Messages
Sentimental? Electronic messages can be saved and viewed for a long time, but without the mess and clutter. All the recipient has to do is save the link in the message, and he or she can view your message for years to come.
10. Easy
Electronic greetings are easy and anyone can do it. If you can navigate the Internet you can create thoughtful message to email to anyone. It's so quick and easy. After a while, you'll soon find that e-cards are not as impersonal as you may have thought. They are a quick, easy way for you to make the loved ones in your life feel special.